AGE UK

Christmas Appeal
Inspiring giving in a cost-of-living crisis
Age UK's Christmas Appeal is their most important fundraising moment – and, when we pitched for it back in 2022, we knew it'd be more challenging than ever.
With a cost-of-living crisis brewing – entailing an inevitable shrink in the nation's giving – we needed to develop a strategy and creative execution that would cut through, compelling audiences to support some of the most vulnerable people in our society.
what we did
Strategy
Appeal playbook
TV
Press
Direct mail
Paid digital
Retail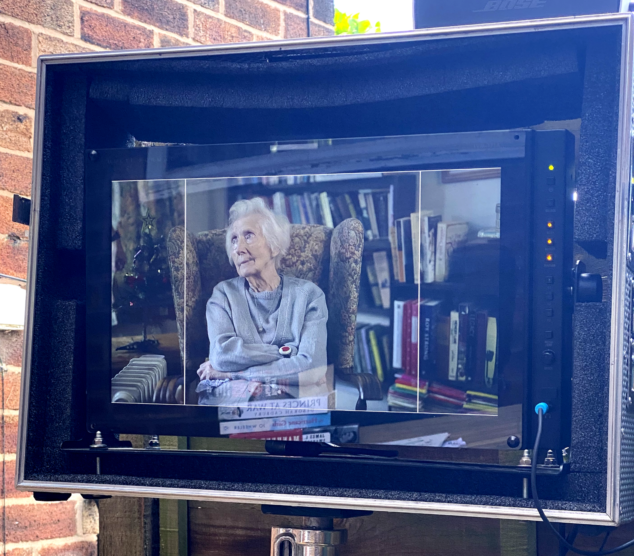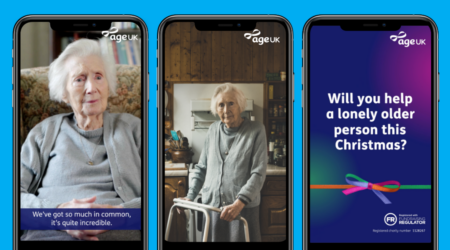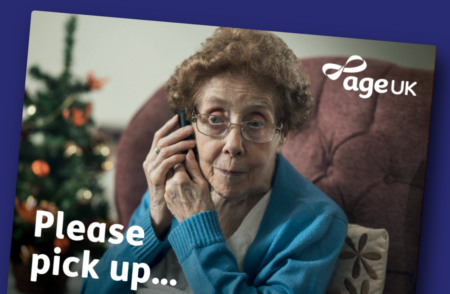 Our strategy took Age UK's traditional focus on loneliness at Christmas and expanded it, showing audiences the spiralling issues so many lonely older people were facing: rising food prices, energy costs, desperate isolation.
You don't imagine that future for yourself when you're young. A world where life, once full and joyful, has become so much smaller. With nothing to look forward to, nobody to keep you company, nobody to ask for help when the bills are rising and you don't know what to do.
Our appeal took that reality, and presented a solution: Age UK's specialist advice line and friendship services. Services that radically transform older people's lives.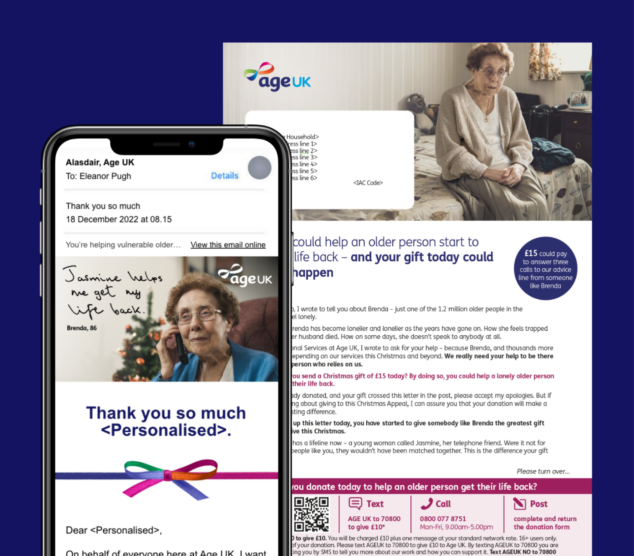 RESULTS
+£1m

total appeal income

179

%

of email fundraising target hit
+29

%

increase in brand impressions year-on-year
We interviewed and filmed two incredible storytellers – Brenda and Terry – and made them the stars of the campaign. Together, they helped us bring everything from door drops and press adverts to targeted social film to life, showing the world how transformative a gift to Age UK can be.
Plus, we capitalised on the World Cup to create 'Fred's World', our hero brand film, driving awareness of the appeal on streaming services. Using the football as a hook, we showed audiences how painful it is to be lonely in older age after losing the ones you love.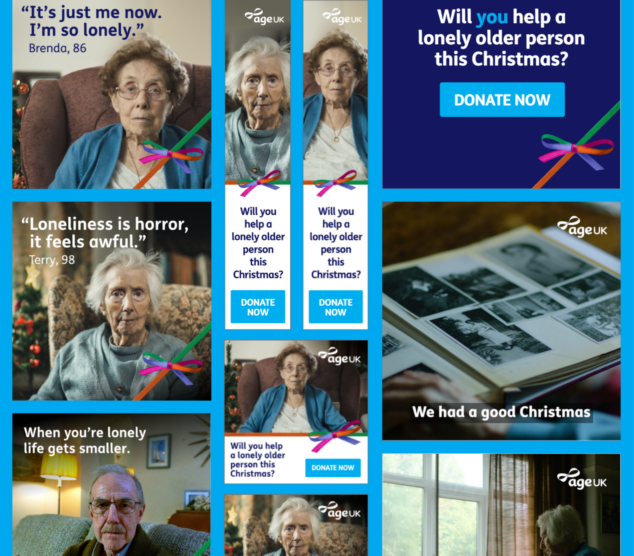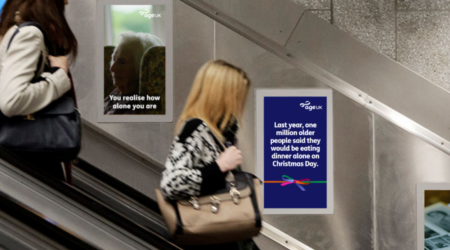 Despite the cost-of-living crisis and postal strikes which impacted appeals across the charity sector, our campaign achieved some incredible results, especially on digital channels.
With record-breaking results on paid social and email, as well as huge brand engagement, the appeal emerged strong in a challenging environment – securing well over a million pounds of income for this incredible charity.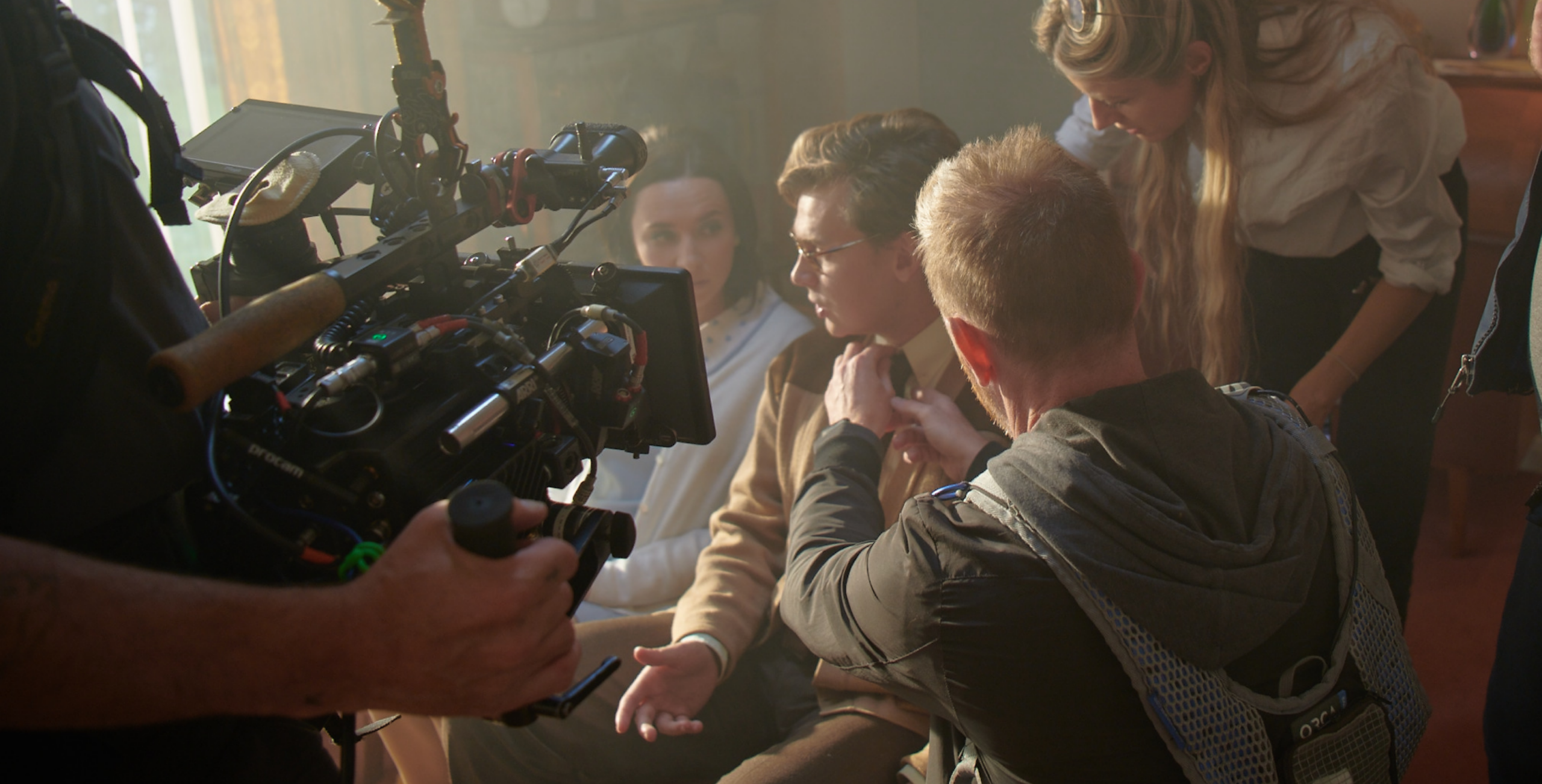 Kerry Borucka Head of Individual Marketing

"From the creative pitch to the execution of the campaign, we were really impressed with Consider's creative team. The appeal delivered great results in key areas."
WANT TO SEE MORE?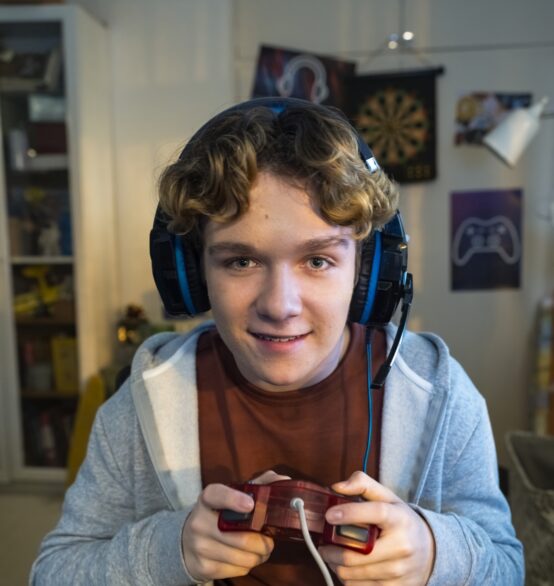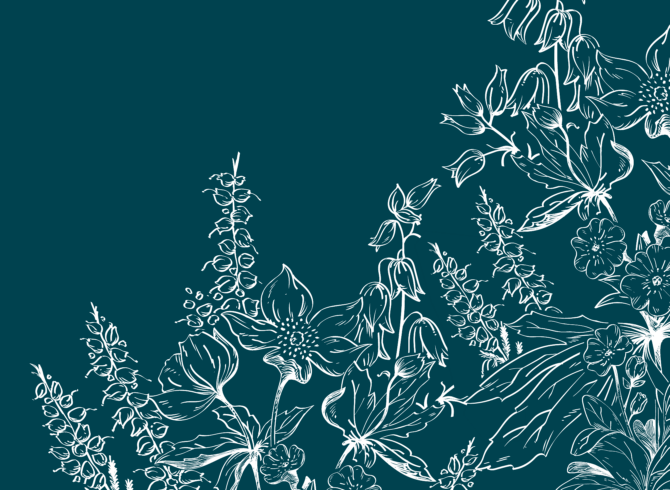 National Trust for Scotland